If you're a follower of my work you'll know that I'm counting down my Top 20 Christmas Songs on the official Weekly Review of Dance Music Facebook page every day this month. I'll be revealing my number one song on Christmas Day.
- Because it's Christmas and EVERYONE else is banging on about their top
100
s and
8
s of the year so I'm keeping it real and celebrating CHRISTMAS. These rich, famous DJs don't need their heads made any bigger. December is all about the baby Jesus, presents, Santa, getting fucked as often as possible and Christmas songs.
This is the first easily digestible summary of the official countdown that's been going on in Facebook. I'll be producing these every five entries. They're great for syndication on websites with a bigger readership than mine. Eh,
RA
? Eh,
Pulse
? Eh?
Here's number 20 to 16. Join me in five days time for numbers 15 to 11.
Number 20
Harry Belafonte – Mary's Boy Child

In 1956, Harry Belafonte recorded a cover of the Boney M Christmas disco smash hit Christmas song, Mary's Boy Child, and it went to the top of the UK charts in no time. With it's calypso rhythms displacing the original Boney M disco beat, it proved to be a popular song over here AND in the West Indies.
It's one of my favourite Christmas songs because the lyrics concentrate on what this season of goodwill is all about: the Nativity of the baby Jesus. If Jay Z and Kanye West did a cover of this song it would be ruined by shouty ad-libbed intrusions about buying Beyoncé an expensive watch and taking Kim Kardashian on a round-the-world trip for Christmas!
Also, and maybe more importantly, Mary's Boy Child reminds me of 1994. A young, pre-teen Tonka standing up with his dad in the now-seated Birmingham Road End and singing praise to the best West Brom centre forward West Brom had ever seen.
Hark now hear the angels sing, a king was born today,
His name is Bobby Taylor and he's better than Stevie Bull…SHIT.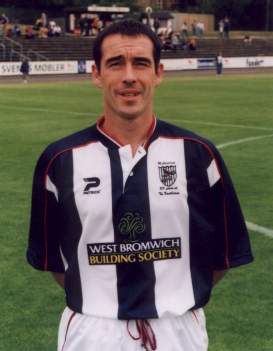 Mud – Lonely This Christmas
Great British glam rockers, Mud, take on the Elvis Presley classic in the style of the man himself (Elvis). Lonely This Christmas was the first UK Christmas number one by a glam band with a drab name, and their appearance on the 1974 seasonal edition of Top of the Pops is notable for the half-a-second shot of Jimmy Savile slyly zipping up the fly on his tracksuit trousers before introducing Mud as "the dirtiest band in the world."
I like Lonely This Christmas by Mud because it evokes memories of being really glad that I wasn't lonely at Christmas as a kid. Even as a grown up I've never been lonely at Christmas and I know for a FACT that I never will be. I might be cold at Christmas but I'll never be lonely so stick that up your arse, Nicky Chinn, you four-eyed Bo Selector looking shit house, you.

Mike Oldfield - In Dulci Jubilo


It's a Christmas instrumental with no sleigh bells in it. Sounds shit? January to November it is, but in the month of December, Mike Oldfield's In Dulci Jubilo is pure festive pantomime music. I love it (in December)!
In Dulci Jubilo is Latin for Double Jubilation, and was street slang for 'double penetration' in the days of Homer, Ulysses and the infamous Greek anal sex parties hosted by Cleopatra and John Anthony.
I like this piece of music because I just do and it's Saturday afternoon so I've got better things to do than concentrate on Tonka's Top 20 Christmas Songs.

S Club Juniors - Sleigh Ride
Back when it was illegal to say you wanted to fuck Frankie Sandford out of The Saturdays. This song is fucking brilliant AND it's about Christmas; a perfect song for this type of Top 20 countdown.

Here it is, lads:
Gary Glitter – Another Rock n' Roll Christmas



Twelve years before Gary Glitter became a paedophile he released a rockin' n' rollin' Christmas song that, lyrically, was either a cry for help or a MASSIVE wink to people like me who read into things too much by using the power of hindsight.
Check out some of the lyrics I've taken as a sample to highlight that he was actively writing about child abuse as far back as 1984. When, in 1996, he finally came out and was arrested for acting on his urges I wonder if the Commissioner of the Metropolitan Police was handed a lyric sheet for Another Rock n' Roll Christmas and SACKED for gross misconduct AND negligence? Was he sacked? Was he?
SICK:
'I love to hear the children sing'

'You'll never guess what you've got from me!'

'We better hold each other tight
You never know it might snow tonight'

'Guys and Girls
Stay up late'

'I'll pull my cracker
Let me be'

'All dressed up
So here we go'

'Tonight old Santa never, ever stops
Going down the chimney tops'

'You'll be rocking, In your stocking
When you see your big surprise
Cause I'll be rocking, in your stocking
You won't believe your big blue eyes'

'Come on in and join the fun'

'Cause there ain't gonna be no silent night!'

'No-one's looking, kiss me quick'
Context aside, it's a fantastic pop song and I love it. Gary perfectly captures the madness and excitement of a mid-1980s Christmas Eve party in a working men's club with chugging guitar work, a sprinkle of sleigh-bells and a desperate vocal that seems to be screaming for Santa to hurry up and get his bastard presents down the chimney before wake-up time.
I can well imagine getting off with a fat old slag in the Oldbury Labour Club with this blasting through the speakers.
Durr, durr, durr, durr, durr, durr, Kidsmass...
Durr, durr, durr, durr, durr, durr, Kidsmass…
That's a great selection so far, and they're the songs I think the least of! The best is yet to come.
Keep checking the official Weekly Review of Dance Music Facebook page EVERY DAY up to and including Christmas Day.
I'll be back soon with loads more words and sentences in a variety of outlets.